Mission
The mission of the George Washington University (GW) Clinical Research Administration (CRA) Advisory Board, an independent advisory body, is to build and foster partnerships between educators, researchers, employers and the community to ensure the clinical research program is participant focused, successful and meaningful. The primary aims of the CRA Advisory Board members are to (1) provide information on industry practices by participating in some strategic thinking and direction-setting for the program; and (2) provide input to the CRA program curriculum to ensure that it effectively incorporates essential skills that meet current business needs and industry standards.
Roles and Responsibilities
The role of the CRA Advisory Board Member is to provide professional expertise to support the GW CRA graduate curriculum with periodic reviews and updates and to identify best practice standards that contribute to the GW CRA graduate curriculum learning objectives.  Members will serve as expert ambassadors to the educational program, providing a connective force and ongoing exchange of information and ideas with members of a broader society.
Current Membership
The CRA Advisory Board is comprised of distinguished professionals and faculty. Below is a list of our current Advisory Board Members and their affiliations: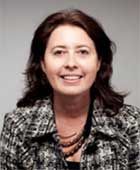 Shay Brill, MSHS CRA, PMP
Organization and Title: LabConnect, Project Manager, Experienced Clinical Research Professional and Senior Management
Community of Interest: Grad CRA Graduate; CR professional; Employer experience in sponsor, CRO and site organizations
Bio

Shay Brill joined LabConnect in 2020 during the pandemic to support a new service offering. Shay Brill's project management and leadership skills are helping the company to develop a COVID employee testing program for 9000 employees in a large pharmaceutical company. Shay is also working with a central laboratory and a specialty courier to achieve 24-hour turnaround for weekly COVID testing in order to support Occupational Health for a safe, on campus, environment. Shay is also using her Medical Technology license, MT(ASCP), to support PCR testing for COVID at the University of Virginia Health System. The laboratories have seen an increase of over 1000 new patients each day that require COVID testing for community safety.

Before LabConnect, Shay spent 21 years at two Contract Research Organizations (CRO) where she gained invaluable experience in various operational and managerial roles in clinical operations, quality management and process management.

Shay completed her undergraduate studies at Mary Washington College and obtained her a BS in Medical Technology in 1987. She earned certificates as a clinical research associate in 1997 and project manager in 2005 from the Association of Clinical Research Profession (ACRP) and Project Management Institute (PMI), respectively. Shay successfully completed all courseware to earn her MSHS degree in Clinical Research Administration at George Washington University in 2018. At graduation, Shay was awarded with an interprofessional leadership and research award for these demonstrated skills at graduation. Shay also received a life-time achievement from ACRP in April 2019 for contributions to their organization as well as the clinical research industry.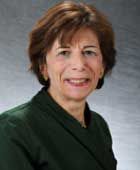 Joan Butler, EdD, MS
Organization and Title: George Washington University, Assistant Professor Program Director, Graduate CRA program
Community of Interest: Program Director; Sponsor Administration CR Professional
Bio

Dr. Joan Butler has over 25 years' experience in drug development and has held executive, project management, regulatory and clinical research positions within the pharmaceutical industry. Dr. Butler was chosen as the industry project manager representative loaned to FDA's Office of the Commissioner to aid the implementation of the 'team based managed review process' within the Centers for Drugs and Biologics for PDUFA implementation for which she received special recognition.

Dr. Butler has taught at George Washington University since 2008. During this time, she continues to serve as the Director, Clinical Research Administration Programs. Dr. Butler has taught several courses within the graduate Clinical Research Administration program, and has focused on evaluating and updating the curricula in both the undergraduate and graduate programs.

Dr. Butler's research interests include organizational justice, organizational identification, professional identity, and educational research. Dr. Butler's dissertation research focused on organizational justice and organizational identification. Dr. Butler has published on professional identity and is working on a group publication related to online bioethics education. Dr. Butler has been an examiner on five dissertation committees and is currently serving as a member for one dissertation within GW's GSEHD.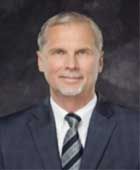 Frank Czerwiec, MD, PhD
Organization and Title: GoldfinchBio, Chief Medical Officer
Community of Interest: Employer; CR Professional Sponsor Administration
Bio

Dr. Czerwiec was recently named Chief Medical Officer of Goldfinch Bio (GFB), "the kidney company", a Third Rock Ventures funded Biotech Company based in Cambridge MA. In this role, he is responsible for leading all aspects of clinical development and partnering with other leaders in driving the overall strategy for the company's current and future R&D pipeline. GFB is singularly focused on discovering and developing precision therapies for patients with kidney diseases. The cornerstone of Goldfinch's product engine is its Kidney Genome AtlasTM, which integrates genomic, transcriptomic, and proteomic data along with anonymized clinical data from thousands of patients to elucidate pathways and novel targets for kidney disease.

Dr. Czerwiec's team is responsible for clinical development of therapeutic programs focused on focal segmental glomerulosclerosis (FSGS), diabetic nephropathy (DN) and polycystic kidney disease (PKD). GFB-887, a small molecule inhibitor of transient receptor potential canonical 5 (TRPC5), is poised to enter clinical development for the treatment of FSGS and DN in the first half of 2019.

Prior to joining GFB, Dr. Czerwiec was Vice President, Global Clinical Development, at Otsuka Pharmaceutical Development & Commercialization, Inc., where he co-led a department of physicians and scientists in the strategic development of CNS, Oncologic and Renal products. There, Dr. Czerwiec's team was responsible for the global development of the vasopressin V2 antagonist tolvaptan. This drug was approved between 2009-2018 for numerous indications; most notably, by FDA in 2018 as JynarqueTM, the first treatment for autosomal dominant polycystic kidney disease (ADPKD). This milestone represents the latest FDA approval for slowing progression of an important form of chronic kidney disease, and the first such approval in over a decade.

Dr. Czerwiec has also worked at Merck & Co. and completed his subspecialty fellowship in Adult Endocrinology and Metabolism at the NIH – NICHD/NIDDK where he studied a variety of rare, inherited diseases of the endocrine, reproductive and skeletal systems. This followed post-doctoral research in androgen regulation of bone and prostate which were completed as part of an American Board of Internal Medicine Clinical Investigator residency. This work, as well as his Medical degree and Biochemistry and Molecular Biology PhD were completed at the University of Miami, Miller School of Medicine.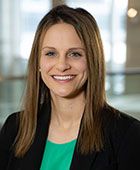 Jamie Furstenberg, current MSHS CRA Student
Organization and Title: University of Kentucky, College of Medicine, Data Management Analyst & Senior/Clinical Trials Management System Specialist
Community of Interest: MSHS CRA current student, CR professional at academic medical center.
Bio

Jamie Furstenberg has over 10 years of clinical research experience having held various research coordinator and project management positions. Jamie currently works as a data management analyst and clinical trials management system specialist for the Clinical Research Support Office (CRSO) at the University of Kentucky. Jamie is currently enrolled in the MSHS Clinical Research Administration program at George Washington University.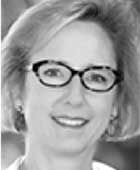 Beth Harper, OT, MB

Organization and Title: Association of Clinical Research Professionals, Workforce Innovation Office, 
Clinical Performance Partners, Inc.President
Community of Interest: Faculty- part time, CR Professional; Sponsor Administration
Bio

Beth is the President of Clinical Performance Partners, Inc. a consulting firm specializing in enrollment and site performance optimization. Beth serves as the Workforce Innovation Officer for the Association of Clinical Research Professionals (ACRP). She has passionately pursued solutions for optimizing clinical trials and educating clinical research professionals for over three decades. Beth is also an Adjunct Assistant Professor at the George Washington University who has published and presented extensively in the areas of protocol optimization, study feasibility, site selection, patient recruitment and sponsor-site relationship management and clinical research professional competency.

Beth received her BS in Occupational Therapy from the University of Wisconsin and an MBA from the University of Texas.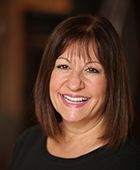 Debra J. Kaufmann, BS, Advertising & Design/Illustration
Organization and Title: Communications Professional in the Non-Profit and Charitable Organizations
Community of Interest: Public
Bio

Debra Kaufmann recently retired from the International Society for Pharmaceutical Engineering (ISPE), where she was responsible for Student Initiatives as well as the Emerging Leaders and Women in Pharma Communities. Before ISPE, Debbie had a successful communications consulting business with clients including non-profit healthcare and charitable organizations and other companies. Debbie also spent a few years launching and growing a business to raise money for research and awareness for Amyotrophic Lateral Sclerosis (ALS). From 2002-2009, she directed Corporate Communications for the Japanese company Otsuka Pharmaceutical's US subsidiaries.

A graduate of the University of Maryland's Advertising & Design/Illustration program, Debbie lives in Bethesda, Maryland, just outside of Washington, DC. She is a passionate advocate for life sciences industries and patient advocacy, where she has consistently supported patients through her volunteer and professional efforts that rely on healthcare delivery professionals to prevent and/or treat diseases to manage their health.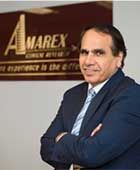 Kazem Kazempour, PhD

Organization and Title: Amarex Clinical Research, President and CEO
Community of Interest: Employer; Sponsor Administration
Bio

Dr. Kazempour is the President/ CEO of Amarex Clinical Research, a global contract research organization with branches in Taiwan and in Europe, working with pharmaceutical, biotechnology and medical device development companies since 1998. Dr. Kazempour has been involved in over 400 clinical trials all around the world, starting in the late 1980's. He has conducted presentations to the FDA and FDA advisory committees on more than 50 different clinical trials.

Dr. Kazempour has authored numerous publications and technical reports. He has contributed and participated in hundreds of US Food and Drug Administration FDA meetings as well as other regulatory bodies around the world. During his 30-plus years of experience in biomedical research, Dr. Kazempour has conducted research activities in collaboration with the National Institutes of Health (NIH), within the pharmaceutical industry and at many educational institutions.

During his tenure at the FDA, Dr. Kazempour also worked as a Senior Staff Fellow and Mathematical Statistician responsible for conducting independent statistical analyses for numerous clinical trials and reviewing clinical trials submissions and protocols. He has been a key contributor in the design, execution and approval of several drugs and devices. Dr. Kazempour has established, presented to and participated in many Data Safety Monitoring Boards for compounds within his area of expertise.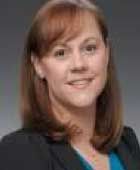 Holly Krasa, MS

Organization and Title: Blue Persimmon Group, Managing Director & Principal
Community of Interest: Employer; Sponsor Administration, CR Professional
Bio

Holly is Managing Director and Principal at Blue Persimmon Group -- a life sciences management consulting firm in Washington, DC. With over 20 years' experience in the biopharmaceutical industry, Holly has led research teams and program strategies across all phases of product development and commercialization responsible for global clinical development, global medical affairs, health economics and outcomes research, and real-world evidence generation. Holly's experience spans across various product types (drug, device and digital medicine/health) and therapeutic areas (including Neurodegenerative Disorders, Mental Health, Cardiovascular Disease, Kidney Disease, Cancer, and Rheumatologic Disease).

Prior to starting Blue Persimmon Group, Holly served as the Head of the Health Outcomes department at Otsuka leading a team of researchers in evidence generation and translation activities working across therapeutic and product categories focused on supporting regulatory filings, public policy, and product reimbursement.

Holly's combined experience across all research methods (retrospective analyses, non-interventional studies, and interventional studies) and stakeholders (policy, payer, patient, health care provider) provides a unique perspective towards implementation of evolving methods incorporating real-world data and evidence and patient-focused research approaches into product development, policy considerations, and application of solutions in the healthcare system.

Holly holds a Bachelor of Science in Biology from the University of Michigan and a Master of Science in Neurobiology and Physiology from Northwestern University.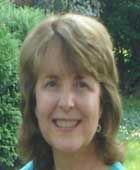 Kathy Thoma, EdD, CCRP, CPH
Organization and Title: George Washington University, Assistant Professor, Program Director, Undergraduate CRA program
Community of Interest: Faculty- Full Time, CR Professional
Bio

Dr. Thoma is a full-time faculty member in the Department of Clinical Research and Leadership. She has over 20 years of experience in clinical research, health services research and educational research. Before coming to The George Washington University School of Medicine and Health Sciences, she was the director of research and a clinical research specialist at the University of Florida Center for HIV/AIDS Research, Education and Service (UF CARES) where she managed many NIH and industry-sponsored clinical trials during her tenure.

Her particular expertise involved working with NIH-sponsored trials through the International Maternal Pediatric Adolescent AIDS Clinical Trials (IMPAACT) Network and the Pediatric HIV/AIDS Cohort Study (PHACS) network. She has also held positions as research project manager for the Pediatric Research in Office Settings (PROS) Network at the American Academy of Pediatrics, director of educational research at Florida State College at Jacksonville, and research project coordinator at the University of Illinois at Chicago's College of Medicine/School of Public Health.

She earned a doctorate in Educational Leadership with a cognate in Public Health from the University of North Florida. She is a Certified Clinical Research Professional (CCRP) through the Society of Clinical Research Associates (SOCRA) and holds the Certified in Public Health (CPH) credential from the National Board of Public Health Examiners. In addition to clinical research, her interests include HIV/AIDS, health literacy, health disparities, the psycho-social determinants of health and health behavior, and patient-centered outcomes research.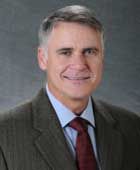 Joseph Bocchino, EdD, MBA
Organization and Title: George Washington University, Associate Professor, Emeritus Sr. Associate Dean Health Sciences
Community of Interest: Faculty- Full Time
Bio

Dr. Joseph (Joe) Bocchino has served as an executive within the pharmaceutical, healthcare, and hospitality industries and has held board positions within the private and public sectors. His corporate experiences have included: hospital assignments; assignments in both the U.S. domestic markets and global markets; responsibilities in pharmaceutical clinical research, manufacturing and marketing environments; medical device development and manufacturing; and oversight responsibilities for regulatory affairs and product registrations. He has extensive merger and acquisition experience in the evaluation and integration stages, focusing on the valuation and retention of human leadership capital during corporate transactions.

Dr. Bocchino teaches in the School of Medicine and Health Sciences and in the Graduate School of Education and Human Development. He continues to conduct research and write, presenting his work in international academic forums.